Cruise Newport Beach Presents:
Is a Yacht Rental Worth the Cost?
Call (949) 673-1489 or book online to reserve your cruise today!
There are some things we simply associate with wealth. If you hear "Rolls-Royce", "caviar" or "Courvoisier", you know you're talking about the luxuries of living in a certain income bracket. Most people think the same thing about the word "yacht." They immediately imagine a large, impressive boat cutting through the water with lots of people onboard and plenty of good food being served. They also think about a price tag that they could never afford.
You Don't Need to Own a Yacht to Enjoy One | Just Rent a Boat!
It's definitely true that owning a yacht costs a lot of money. The smallest are usually around a million dollars and it's easy for the cost to quickly get past 10 times that amount.

That's just for the boat, though. You also need to factor in the price to fuel it. There are maintenance fees of all kinds too. Unless you plan on driving the thing – no easy task – you'll need to pay for a captain and most people also hire a stewardess or two as well. Just keeping such a large boat in some place like Newport Harbor is going to present some intimidating rates.

Therefore, you're right to think of huge sums of money whenever you hear about yachts. The good news is that you don't need nearly that much to enjoy one because you can simply go with a yacht rental.

Boat rental has always been a popular option for those who love the ocean but either don't have the time or don't want to spend the money to keep their own. More and more, though, people are taking things a step further and enjoying the benefits of renting a massive yacht to enjoy Newport Beach or Balboa.
How a Yacht Charter Works
Typically, pricing depends on what you have in mind for your boat charter. However, there are a number of different ways you can customize your experience. Doing so means you get a customized day out on a boat, but it's also how you can get the pricing that makes the most sense for your budget.

Options include things like:
• What size vessel you want based on the number of people you'll be inviting
• Where you'd like to go
• What you'd like to do
• How long you want the yacht for
• Whether or not you need food and refreshments

There are a number of other ways you may decide to customize your day on the water as well, but these tend to be the most important where prices are concerned.

Now let's talk about what you can look forward to with your own, private boat rental so you can better decide if it's worth the price.
A Once–in–a–Lifetime Experience
While we're confident the cost of a private yacht rental will be reasonable enough that you rent one again and again, everyone should enjoy being on one of the vessels at least once in their lives.

There is nothing like taking in the views around Newport Beach from a yacht. You have so much room to move around that it's easy to look in any direction. In this area, you may even get to see a whale (including a blue whale), sea lions, seals and other marine life up close!
The Views Are Spectacular
Speaking of which, whether you stick around Newport Beach Harbor or hug the coast on your way to Balboa, this is the way to enjoy views from the ocean. Like we mentioned, it's so much easier to do when you can sit or walk around in comfort.

Don't forget about sunsets either. There are some amazing ones in this part of the country, but they're far more enjoyable when you can witness them on the ocean with a glass of wine or champagne in your hand.
It's Easy to Talk with Others
Riding the waves is fun, but it definitely makes it difficult to get caught up with friends or family members. Even when you drop anchor, most boats don't lend themselves to conversation. You need to yell just to be heard and, even then, it's best to keep your sentences short and to the point.

That's no way to hang out with your loved ones. You might as well just keep it simple and go to a restaurant.

Fortunately, with a private yacht rental, it's like having a restaurant to yourself that's also able to move leisurely across the water. Even when you're outside, just feet from the ocean, you'll be able to carry on a conversation just fine. You can also head indoors on the upper or lower deck to sit down and talk in an even quieter setting.
The Ride Is Smooth
If you're the type of person who loves the ocean but can't stomach it, getting on a boat probably doesn't sound like a good time even if it involves your own private boat charter.

Although you should always take steps to treat your sea sickness before getting aboard, sailing on a yacht is not like being in a speedboat or other smaller vessel. You'll find that choppy waves don't have much effect on a large yacht, so you can simply sit back and relax.
They're Perfect for Large Groups
Finally, if you want to do something really fun for a family reunion, company outing or just a get-together with friends, a private yacht charter is the best option out there for all of the reasons we mentioned above.

Furthermore, if you split the cost, the price to enjoy such an amazing time is going to be extremely easy to manage, especially if you plan ahead.

Yachts have a well-deserved reputation for being the height of luxury, which is why many people can't imagine they will ever know what it's like to enjoy being aboard one for themselves. Fortunately, a yacht rental is plenty affordable, yet won't rob you of any of the perks of ownership. If you want to experience the Newport Beach area with friends and family, your own private yacht is the way to go.
Sources:
http://www.primeluxuryrentals.com/top-5-benefits-boat-rentals/
https://getmyboat.com/resources/tips-for-renters/44/six-reasons-to-rent-instead-of-buying-a-boat
https://www.internationalyachtchartergroup.com/aboutus/secrets.php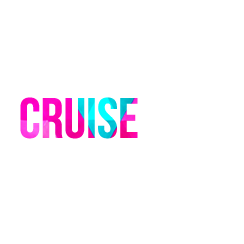 WE DO IT RIGHT
At Cruise Newport Beach, we feel the pulse of the city. We know what the people want.
Whether you're a group of coworkers after a long day from work, or a bunch of pals looking for a bar crawl around the city, or a Boat Rental Newport Beach, checkout Cruise Newport Beach for your next outing.
NEWPORT NIGHTLIFE
Sunset cruises, holidays, harborside parties or live music events, we'll keep your summer nights jumping.
Don't forget to check back weekly for the latest happenings, new artists, karaoke contests, frat nights, and more.