Choose from one of the options below
Book your Newport Beach Cruise Today!
Call (949) 673-1489 or book online below to reserve your cruise today!
Note: 4% Processing Fee Applies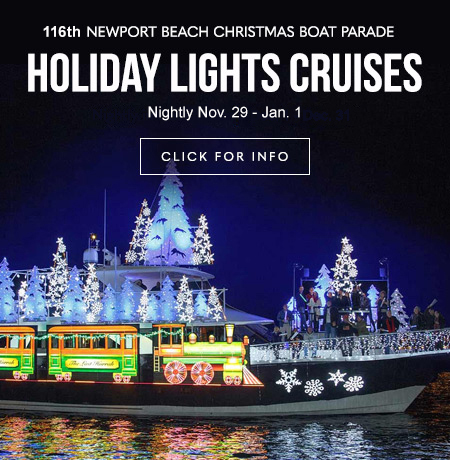 Purchase your cruise tickets today. Huge selection of cruise tickets including 2023 Newport Beach Boat Parade, Sunset Cruise, Harbor Cruise, Dinner Cruise, Fireworks cruise, & many more. Get your seats either online or by calling 949-673-1489.